*****Description:*****
| | |
| --- | --- |
| Type | names of different tools |
| Material | tungsten carbide |
| Teeth | 2/4 flute tungsten carbide square end mills |
| HRC | 0-58°--- high hardness |
| Diameter | 1.0-20.0mm--- high precision |
| Overall length | 50.0-150.0mm |
| Coated | TIALN |
| Testing | ZOLLER |
| Tolerance | 0-0.03--- high precision |
| Equipment | WALTER, ANCA, ROLLOMATIC |
| Application | side face step shoulder straight slot |
| Advantage | high quality, competitive price, short lead time, wearable |
| More information | cusp protection flattened, straight shank, standard sizes |
Quick Detail:
0.6-0.8um Ultra-Fine grain size solid carbide end mill
TIALN Coating (Purple),TiSiAlN(Copper), AlTiN ( Black)
Made by 5 AXIS CNC grinder
Checked by Zoller Inspection Equipment
Workpiece upto HRC50
1 piece packing.
Standard Length Type
Carbide Rod:Wc:90%,Co:10%,TRS:3500N/mm2, Grain Size:0.6-0.8um
Applications:
Fit for milling quenching and tempered steel.stainless steel.nickel alloy and Titanium alloy,Cast iron,enhanced composited material with fiberglass,Also fit for milling copper.
Specifications:
Order No
Cutting Dia
Cutting Length
Shank
AOL
d
l
D
L

12.0×30×12D×75L×4F

12
30
12
75
We also supply other standard type square end mills.
Order No
Cutting Dia
Cutting Length
Shank
AOL
d
l
D
L
1.0×3×4D×50L×4F
1
3
4
50
1.5×4×4D×50L×4F
1.5
4
4
50
2.0×6×4D×50L×4F
2
6
4
50
2.5×8×4D×50L×4F
2.5
8
4
50
3.0×8×4D×50L×4F
3
8
4
50
3.5×10×4D×50L×4F
3.5
10
4
50
4.0×11×4D×50L×4F
4
11
4
50
3.0× 8×6D×50L×4F
3
8
6
50
3.5×10×6D×50L×4F
3.5
10
6
50
4.0×11×6D×50L×4F
4
11
6
50
4.5×13×6D×50L×4F
4.5
13
6
50
5.0×13×6D×50L×4F
5
13
6
50
5.5×13×6D×50L×4F
5.5
13
6
50
6.0×15×6D×50L×4F
6
15
6
50
7.0×16×8D×60L×4F
7
16
8
60
8.0 ×20×8D×60L×4F
8
20
8
60
9 ×20×10D×75L×4F
9
20
10
75
10×20×10D×75L×4F
10
25
10
75
11×25×12D×75L×4F
11
25
12
75

12×30×12D×75L×4F

12

30

12

75

14×35×14D×100L×4F
14
35
14
100
16×40×16D×100L×4F
16
40
16
100
18×45×18D×100L×4F
18
40
18
100
20×45×20D×100L×4F
20
45
20
100
Competitive Advantage:
Good and Stable Quality.
New Coating TiSiAlN Improve the performance in high hardness material and stainless steel.
Competitive price.
Help the agent to get the get more large market in the quality products.
Warm tips for using end mills
In order to have a good cutting surface and extend the cutting tools life, a tool holder with high precision, high rigidity and good dynamic balance is required.
1. Measure the runout of the cutting tools before using, and if the runout is more than 0.01mm, please readjust it first.
2. The shorter of the length of the stick-out cutting tools is, the better the effect is. If the stick out part is too long, please readjust the rotate speed, feeding speed and cutting output.
3. When hearing unusual sound during the cutting process, please slow down the principle axis' rotate speed and the cutting output until the unusual sound is disappeared.
4. Cooling the steel in a spraying way can maximize the TiALN's effect. Water-soluble cutting fluid is not suitable for stainless steel, titanium alloy and heat resisting alloy.
5. Cutting method is selected according the type of the workpiece and machine. The above information is provided for informational purpose only.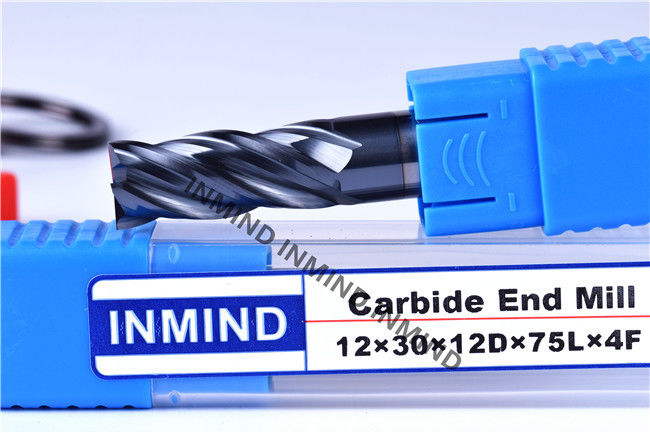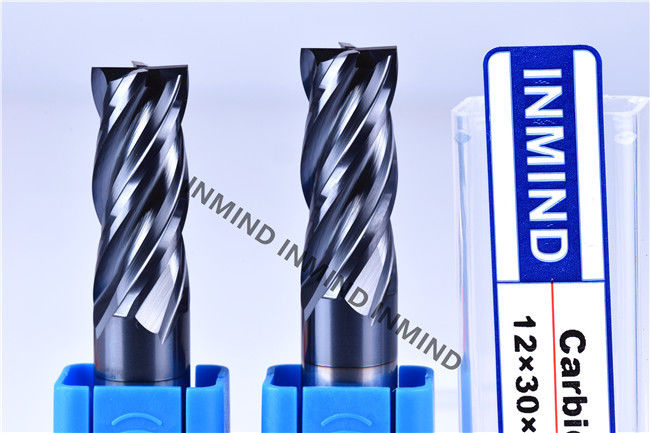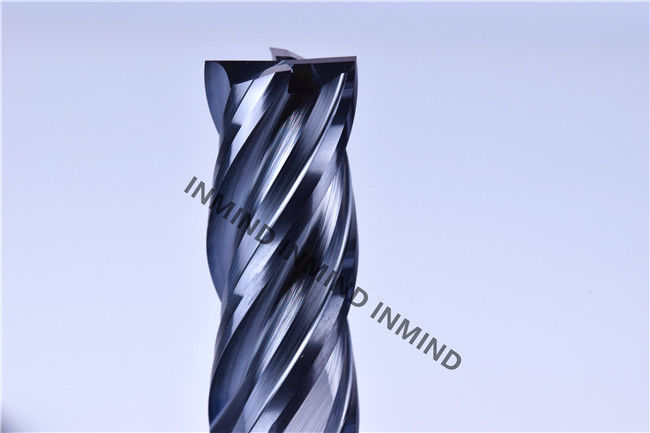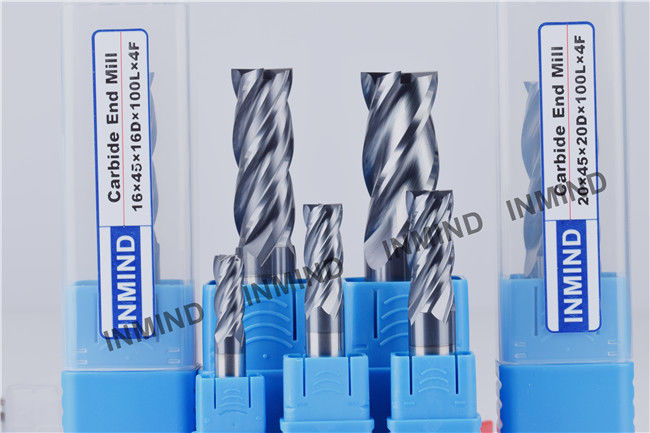 Why choose us?
♦ Professional Service : We have been doing international business several years,we know how to behave ourselves
♦ Full experience of manufacturing: with more than 10 years in making cutting tools and also many years of OEM and ODM.
♦ High quality:We are supplier of mould industry, IT mobile industry , Automobile industry
♦ Most reasonable Price: We use the best material but give the best price as we can.
♦ Prompt Shipment: we shall pay most attention to your purchase order and will ensure shipment as soon as possible.
Company Information:
INMIND TOOLS is engaged in manufacturing carbide end mills and other metal cutting tools
We have been making end mills for more than 10 years with full and professional experience
Our R&D team innovate new items every year to meet customers' and market's requirements.
Our products are strictly inspected by Zoller before delivery.
We also accept SGS on-site inspection or 3rd party authorized inspection.
Our products meet Taiwan, Germany Standard requirements.
We have a strong innovation team.
If you have any idea for new products, please contact us, we will make you satisfied.
Our service: How to order?
1 Customers send detailed inquiry to us by email
2 We reply with price, specifications, packing, photos, and other details.
3 Both of us agree the price and confirm the details.
4 We write the proforma invoice and send to customers.
5 Customers make deposit.
6 We make mass production samples.
7 We send mass product samples or send photos to customers for approval.
8 Customers confirm the mass production samples.
9 We start mass production.(we have huge stock for most standard end mills)
10 We show ready products' photos or customers inspect on site.
11 Customers make balance payment.
12 Delivery is arranged. Feedback from customers for better work in future.
FAQ:
FAQ
1. Is your company a trading one or a factory?
Factory (We produce, we sell)
2. How long have you done in this industry?
Over 8 years specializing in producing cutting tools, 6 years focusing on exporting.
3. How do I pay for my purchase?
Escrow, Credit card, Western union, Paypal, MoneyGram,T/T, L/C are all accepted.
4. How about the delivery?
20 days we took, once you payed.
5. Do you accept trial order?
Sure we can. And we would like to quote our most favorable price if your order is big enough.
6. Is your company accept customization?
OEM and ODM are available. And we have our own professional R&D team servicing for you.
.
Payment:
T/T ,Western Union, or the other ways
Shipping:
1. Ex-works: We can offer ex-works price if you have your own shiping agent.
2. Express door to door: We can get very competative price as we have contract with DHL, UPS, FedEx, TNT, etc.
3. FOB price: For big order, FCL, LCL, we can offer you FOB Shenzhen, or FOB Shanghai price.
4. CIF price: We also can offer you CIF price upon your appointed forarder.
5. Others: For other shipping terms, we can discuss and find the best solution for order shipping.
Contact : 24-hour online service
| | |
| --- | --- |
| Name | Patrick.Yin |
| Email | patrick@inmind.com.cn |
| Skype | patrick.yin |
| QQ | 4102512 |
| WeChat | 13801792622 |
| WhatsApp | 86-13801792622 |
| Telephone | 86-13801792622,13801503379 |