****Description:***
custom high quality

carbide end mills

Creative excellence, speed to market, seamless delivery – whatever your challenge, can be meet!

End mill type

Solid Carbide Square end mill, ball nose end mill, corner radius endmill,Aluminium end mill,end mills for stainless,Mulit-Flute power endmills,roughing end mills, Micro end mill, Long neck end mills, taper flute end mill, Muti-Fuction end mill,chamfer end mills, drills,step drills,reamer,spotting drills,No-Standard cutter.

Carbide Rod

Micro Grian size 0.6-0.8um, TRS:3500N/mm2,HRA91.5-91.8

Ultra Fine Grain Size 0.5-0.6,TRS:3800-4000N/mm2,HRA92-92.2 WF25

Super Fine Grain Size 0.4um,TRS:4000N/mm2,HRA92.5 ,K44

Super Fine Grain Size 0.3um,TRS:3800-4000N/mm2,HRA93.8, K55

Grinding Machine

Walter(Germany), Michael Deckel(Germany), ANCA(Australia),

Size

Diameter:1mm-25mm,

Length(AOL):38mm-300mm,

Effective cutting length: within 150mm,

For Micro End Mill:0.1mm to 0.9mm

Surface Coating
TIALN,ALTIN,SIN,TISIN,BALINIT@ X.CEED,BALINIT@ ALCRONA PRO
Series
X-Series U-Series S-Series, Super S-Series

Finishing treatment

Polish,surface passivation,remove droplet of coating

Drawing format
Autocad,PDF, JPEG,Adobe Illustrator, Photoshop,

Packing details

1PCS PVC Single Packing, 10pcs packing again,

MOQ
100pcs Per Size
Delivery time
7-8 work days after confirm order

Payment Terms

T/T, PayPal ,Western Union, etc

Shipment
DHL/FedEx/UPS for small package, or shipped by sea/air to you which is nearest to your address
Quick Detail:
0.2-0.3um Super-Fine grain size solid carbide end mill
SiN(Copper), BALINIT@ ALCRONA
Made by 5 AXIS CNC grinder
Checked by Zoller Inspection Equipment
Workpiece upto HRC65
1 piece packing.
Standard Length Type
High quality for high hardness
(For high hardness material, from 6mm, you can also choose our Power Multi Flute end mills)
Carbide Rod:KFC K55
Applications:
espeically design for high hardnes material, Mould Steel,
Specifications:
Order No
Cutting
Cutting Length
Shank
AOL
d
l
D
L
1.0×3×4D×50L×4T×45º
1
3
4
50
1.5×4×4D×50L×4T×45º
1.5
4
4
50
2.0×6×4D×50L×4T×45º
2
6
4
50
2.5×8×4D×50L×4T×45º
2.5
8
4
50
3.0×8×4D×50L×4T×45º
3
8
4
50
3.5×10×4D×50L×4T×45º
3.5
10
4
50
4.0×11×4D×50L×4T×45º
4
11
4
50
3.0× 8×6D×50L×4T×45º
3
8
6
50
3.5×10×6D×50L×4T×45º
3.5
10
6
50
4.0×11×6D×50L×4T×45º
4
11
6
50
4.5×13×6D×50L×4T×45º
4.5
13
6
50
5.0×13×6D×50L×4T×45º
5
13
6
50
5.5×13×6D×50L×4T×45º
5.5
13
6
50
6.0×15×6D×50L×4T×45º
6
15
6
50
7.0×16×8D×60L×4T×45º
7
16
8
60
8.0 ×20×8D×60L×4T×45º
8
20
8
60
9 ×20×10D×75L×4T×45º
9
20
10
75
10×20×10D×75L×4T×45º
10
25
10
75
11×25×12D×75L×4T×45º
11
25
12
75
12×30×12D×75L×4T×45º
12
30
12
75
14×35×14D×100L×4T×45º
14
35
14
100
16×40×16D×100L×4T×45º
16
40
16
100
18×45×18D×100L×4T×45º
18
40
18
100
20×45×20D×100L×4T×45º
20
45
20
100
Competitive Advantage:
Good and Stable Quality.
New Coating TiSiAlN Improve the performance in high hardness material and stainless steel.
Competitive price.
Help the agent to get the get more large market in the quality products.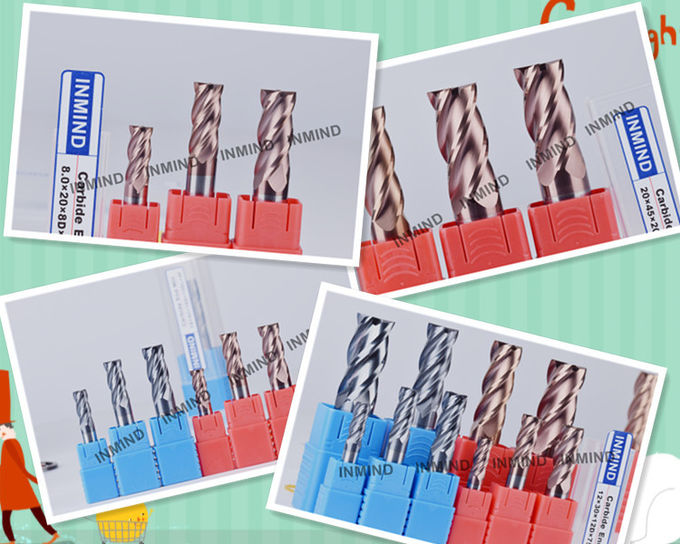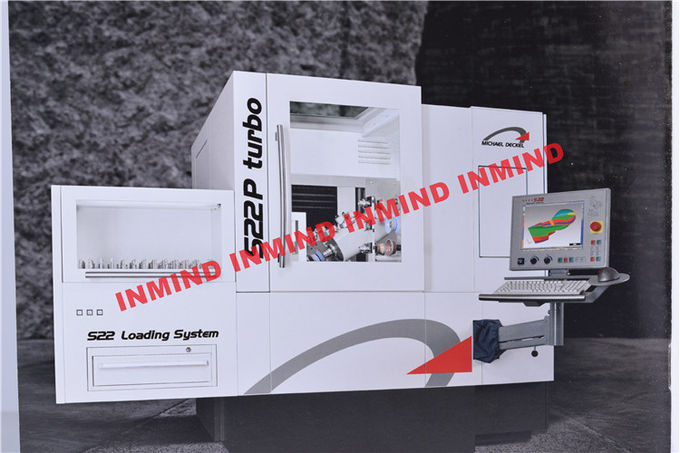 Why choose us?
♦ Professional Service : We have been doing international business several years,we know how to behave ourselves
♦ Full experience of manufacturing: with more than 10 years in making cutting tools and also many years of OEM and ODM.
♦ High quality:We are supplier of mould industry, IT mobile industry , Automobile industry
♦ Most reasonable Price: We use the best material but give the best price as we can.
♦ Prompt Shipment: we shall pay most attention to your purchase order and will ensure shipment as soon as possible.
Our service: How to order?
1 Customers send detailed inquiry to us by email
2 We reply with price, specifications, packing, photos, and other details.
3 Both of us agree the price and confirm the details.
4 We write the proforma invoice and send to customers.
5 Customers make deposit.
6 We make mass production samples.
7 We send mass product samples or send photos to customers for approval.
8 Customers confirm the mass production samples.
9 We start mass production.(we have huge stock for most standard end mills)
10 We show ready products' photos or customers inspect on site.
11 Customers make balance payment.
12 Delivery is arranged. Feedback from customers for better work in future.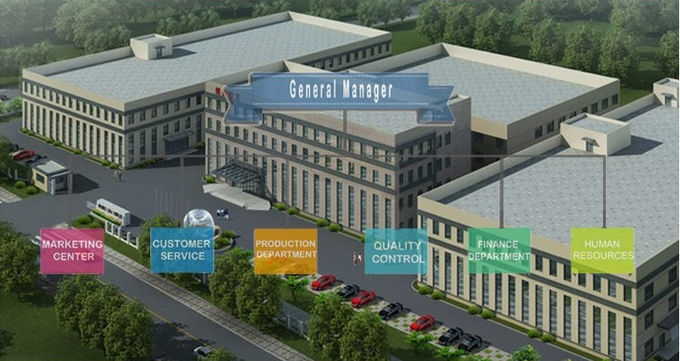 FAQ:
1. Q: What's MOQ?
A: MOQ is 200pcs
2. Q: Do you accept trial order less than 200pcs
A: Yes, we do. Please contact us for trial order.
3. Q: Can we get samples?
A: Yes, we can provide regular samples free of charge.
4. Q: What's the lead time for customized sample and sample charge?
A: Lead time for customized sample: 3days; Sample charge: US$17
5. Q: What's the lead time for regular order?
A: 12~15days for order quantity lower than 5000pc; For more quantity, please conact us for lead time.
6. Q: What's your quality assurance?
A: We have quality warranty 1 year.
7. Q: Do you accept OEM or ODM order?
A: Yes, we accept. We can disscuss on specific case.
8. Q: What's shipping terms:
A: We can do Ex-works, express door to door, FOB, CIF.
Payment:
T/T ,Western Union, or the other ways
Shipping:
1. Ex-works: We can offer ex-works price if you have your own shiping agent.
2. Express door to door: We can get very competative price as we have contract with DHL, UPS, FedEx, TNT, etc.
3. FOB price: For big order, FCL, LCL, we can offer you FOB Shenzhen, or FOB Shanghai price.
4. CIF price: We also can offer you CIF price upon your appointed forarder.
5. Others: For other shipping terms, we can discuss and find the best solution for order shipping.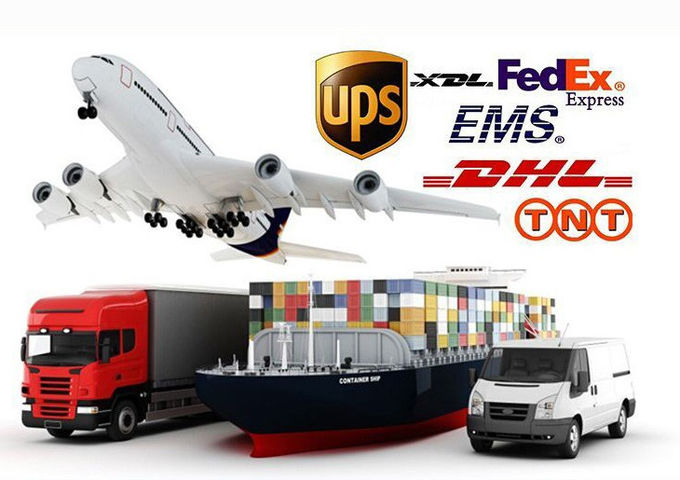 Contact : 24-hour online service
| | |
| --- | --- |
| Name | Patrick.Yin |
| Email | patrick@inmind.com.cn |
| Skype | patrick.yin |
| QQ | 4102512 |
| WeChat | 13801792622 |
| WhatsApp | 86-13801792622 |
| Telephone | 86-13801792622,13801503379 |